TUBE FILLING MACHINE MODEL P300
Up to 6.000 tubes per hour.
Automatic Tube Filling Machine Special Version for Products with Superficial Stripes and 2 -3 Colour Deep Stripe Co-extruded Products.
Valid and robust high speed tube filling machine suitable for products with superficial stripes and for 2-3 colour co-extruded products as 2-3 colour deep stripes and 2 colour concentric. 16 station Cup-holder rotary table plate. Diving nozzle for a correct filling up from the tube bottom. CLOCKWISE rotation. Ergonomic tube loader. Tube loader capacity about 3 tube boxes. Bottom tube holder rotation trough stepper motor (FDA regulation). Quick format change over.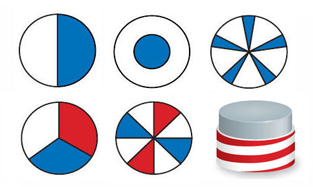 Production up to 6.000 tube per hour